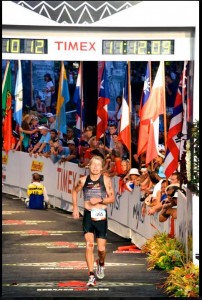 Physical Therapist: Donna Smyers has been a physical therapist since 1995. She specializes in problem solving for casual and competitive athletes and anyone trying to stay active at her Fixer-Upper Physical Therapy  office in Adamant Vermont. Clients benefit from her personal approach emphasizing manual therapy, biomechanics, orthotics, and techniques for self management.
Triathlete: Donna has competed in triathlon since 1985, placing 3rd 35-39F in her first Ironman World Championship in Kona in 1993 and 2nd 55-59F in her most recent Ironman Kona in 2012 with 6 Age Group wins between 1997 and 2009. Donna came back from a quad tendon rupture and repair in late 2012 to become the 55-59 USAT Olympic distance National Champion and 55-59 World Champion at the sprint and 70.3 distances in 2014. Donna applies knowledge gained from training and competing to enhance her physical therapy practice, coaching and triathlon camps.
Education:  BA and MS in Engineering from Dartmouth College 1979 and 1987, MS in Scientific Basis of Human Performance from University of Oklahoma 1991 and BS in Physical Therapy from University of Connecticut 1995.